Visit Nias Island
Visit Nias Island is a non-for-profit project aimed at promoting tourism on Nias Island by providing visitors with current travel information. The Visit Nias Island project is currently hosted by the Nias Heritage Foundation.
The Visit Nias Island Project
Nias Island has all the ingredients for a successful tourism destination; pristine beaches, world-class surf waves and a unique culture to name a few. Despite this relatively few visitors make their way to Nias and most of them are concentrated in a few locations on the island. The lack of available tourism information about things to do and see and where to stay on Nias may be one reason for this. The Visit Nias Island project provides visitors with comprehensive and current tourism information. We aim to diversify tourism on Nias and promote the entire Island as a tourism destination.
Nias Heritage Foundation (Yayasan Pusaka Nias)

The Nias Heritage Foundation (known locally as The Museum) is a non-for profit organisation working towards preservation of Nias Cultural Heritage. Since its inauguration in 1991 it has managed a well-known and popular museum and cultural centre in Gunngsitoli, Nias Island. In addition the Foundation has taken part in many outreach programs such the rehabilitation of traditional houses and cultural sites. The Museum has broadened its activities to include environmental awareness, cultural education, research, and sustainable tourism. In regards to tourism, the Nias Heritage Foundation believes that reduction of poverty on Nias through sustainable tourism will benefit both cultural heritage preservation and the environment on Nias.
Why tourism?
One in ten jobs worldwide is linked to tourism. In many developing countries and small island economies, this figure is much higher. On Nias Island only a tiny fraction of the population makes their living from tourism. The majority of Nias people live a simple life as farmers and fishermen. People may not be starving but it is a daily struggle to make ends meet. There are few job opportunities on Nias and many young people have to leave the island to find work elsewhere.
Increased tourism can provide jobs and stimulate the economy. Economic development is vital for the people of Nias in order to live what most people would call a decent life. The idea is not to turn Nias into a new mass tourism destination. But Nias should enjoy the same benefits of tourism that the rest of the world do. If one in ten jobs on Nias were linked to tourism, this would mean tens of thousands of job opportunities on the island. Tourism, planned and developed in a good way, can be an important tool for poverty reduction and sustainable development of Nias Island.
Developing tourism is a learning process. Fortunately there are many examples, both good and bad, around Indonesia to learn from. Local government, the private sector and community organisations can work together to develop sustainable tourism suitable for Nias.
It is well known that tourism can have negative impacts as well. Careful planning and monitoring of tourism development should strive to avoid negative environmental and social impacts. It is also important to make sure that the local community can participate in the tourism economy and benefit from it.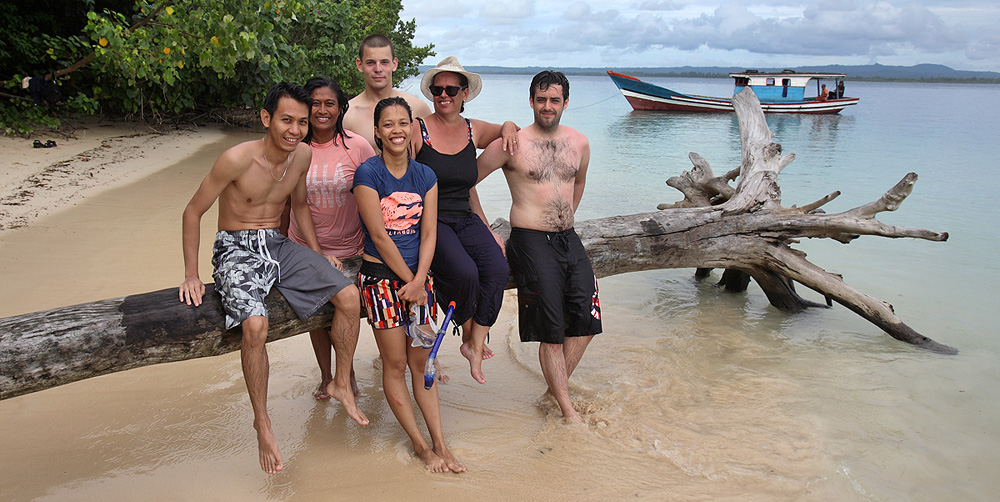 Working together
The Visit Nias Island project have worked with many tourism stakeholders to gather the information on this website. Local governments on Nias have assisted the project in a number of different ways. Many people from the private sector have helped us with the information and images necessary to provide accurate information for visitors. Local people throughout Nias have welcomed us into their homes and taken time out of their lives to guide us where we otherwise would have been lost. A heartfelt Thank You to everyone who have helped the Visit Nias Island project along the way!
You can help Nias!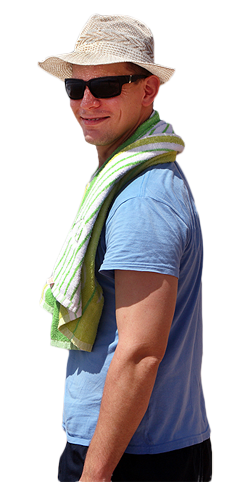 Every traveller to Nias brings much needed revenue to the Island. Everything you buy and every service you use gives locals an incentive to be part of the tourism economy. Guest houses, restaurants and drivers can't survive without regular customers. But more importantly your stay here shows local people that Nias is a special place and something to be proud of.
Please share your experiences (good or bad) with us as we very much appreciate comments and suggestions from visitors to Nias. We also welcome input from local community and tourism stakeholders.
We are constantly looking for great Nias photos for our Social Media stream and contributions are most welcome. All published photos will be captioned courtesy of the photographer.
Visit Nias Island is not a travel agency or a tour operator. The project does not handle bookings or payments. We are a non-for-profit project and as such do not receive payments for anything published on our website or social media.
Follow us on Social Media: