Nias travel advice & FAQ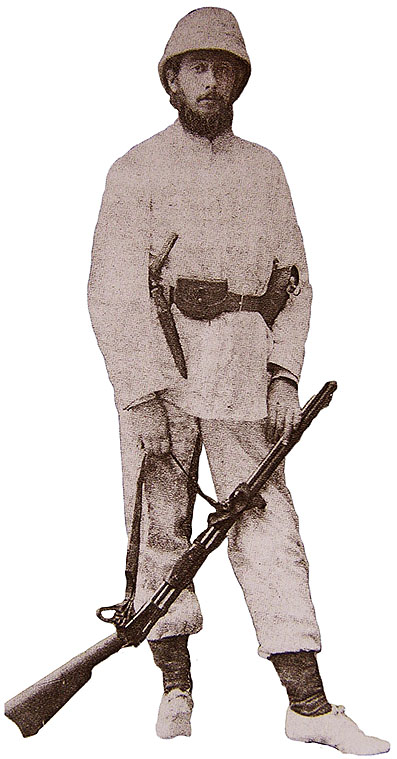 Who was the first tourist to Nias? No one knows for sure but one of the first who came to Nias just to explore it was the Italian explorer Elio Modigliani in 1886. His book "Un Viaggio a Nias" describing his near-death experiences with head-hunters and tribal warriors in South Nias probably wasn't the best tourism promotion for the Island. For the next 90 years only colonial officials, missionaries and anthropologists came to Nias.
The beginning of tourism as we know it today started in 1975 when Australian surfers Kevin Lovett, John Giesel and Peter Troy found the perfect surf wave in Lagundri Bay. By the mid 80's Sorake had become a well know surfing destination. But traveling to Nias was hard going, and this is one of the reasons why the Island never became a mass tourism destination. It was simply too hard getting here. Today the infrastructure have improved many times over and people who visited 20 years ago marvel at how fast and easy it is getting to Nias these days.
Despite this Nias is somewhat off the beaten track, and a more challenging destination than Bali for example.  Most of the information that you need about how to get to Nias, what to do and where to stay you can get from this website. On this particular page you will find some general travel advice and answers to frequently asked questions that will hopefully help you on your travels on Nias.
Hello Mister!
People on Nias are very friendly and curious about travellers. Many people will want to practice their english or have photos takes with you. They are genuinely happy to see tourists, and proud that you choose to visit Nias. Kids will constantly be yelling HELLO MISTER (regardless if you are male or female) or GOOD MORNING (regardless of time of day) as you pass by. Just yell hello back or wave and everybody will be happy. Along the coast people are used to seeing foreigners as many aid workers were working on Nias between 2005 to 2010. In the interior it is different and you may encounter children who have never seen a foreigner. In some cases they may run away or act very shy. When traveling around Nias, always remember to smile. If you meet someone and smile at them, they will almost always smile back. If someone is staring at you, it's not out of hostility, it's because they are surprised to see you. If you smile and wave, they will smile and wave back 99 % of the time. Indonesians often call Caucasians "Bule". This is not a derogatory term, just a word to describe (mainly) white people. Another more literal term for foreigners is "Orang Turis" ( Tourist People).
Ke mana?
Even with very little Indonesian you will be able to communicate with the locals. Most of them are curious about you and where you come from. The most common question are "where are you from" (dari mana?) and "where are you going" (ke mana?) Most people are totally satisfied with knowing that you are from Australia and that you are going to swim in the local waterfall. Some people in remote areas may be surprised to see you, as they cannot understand why a foreigner would want to visit to their poor village and might think that you are lost. Smile and tell them in a word or two what you are doing: for example "Jalan-Jalan" (touring – travelling around).
If you are polite and respectful Nias people will be helpful and welcoming! Remember to smile a lot!
Foto Bersama
Indonesians love taking photographs and having their photo taken. No event big or small can take place without group photos, called Foto Bersama. Random strangers can walk up foreigners and ask for a Foto Bersama. A photo together with a foreigner is highly valued and some people may go through great lengths to get one. It can get a bit much, but try to see the positive side of it and appreciate the fact that local people are happy to see foreigners on Nias.
Most Indonesians work six days a week. On their one day off the majority of the Nias people go to church on Sunday morning. After church many young people and families flock to beaches and picnic spots. A place that is deserted the whole week may receive hundreds of visitors on Sunday afternoons. If you visits one of the beaches popular with locals on a Sunday afternoon be prepared to receive a lot of attention in the form of Foto Bersama.
Even though most locals like to be photographed, be polite about it and ask permission first. Women working in the fields sometimes don't want their photo taken because they are embarrassed about being  perceived as poor. Paying random people for photographs is not a good idea. In the unlikely event that people demand money for photos, politely decline. There are exceptions, such as if villagers dress up in traditional clothes and pose for you. If you enter traditional houses, especially the large chiefs houses (Omo Zebua) it is expected that you pay something. In some cases they even have 'visitors donation book', which is more or less the same as entrance tickets.
Language
Nias people speak the Li Nolo Niha language with friends and family. But at work and in schools Bahasa Indonesia is more commonly used. Generally speaking all Nias people are fluent in Indonesian, but you may meet people in remote villages that do not speak the national language. If you speak a few words of Indonesian it will make your travels a lot easier. One thing that makes Indonesian fairly easy  to understand is that there are many borrowed words from Dutch and English.
Not many people speak English except around Sorake in the South. Having said that travellers sometimes bump into people who speak good English, usually former NGO staff from the post-earthquake reconstruction days.
Eating on Nias Island
If you are staying in Gunung Sitoli there are a wide range of restaurants to choose from. In other places people usually eat at their guesthouse. Because many guesthouses developed from homestays where the family cooked for their guests, there are very few restaurants around. Usually  the 'Mama' of the house will check with guests what they want to eat for dinner. This is because food is bought fresh on a daily basis. If you are planning to eat out don't forget to tell your host well in advance. Food served in guesthouses is a mix of standard Indonesian dishes and backpacker fare.  If you are staying in one of the upmarket surf resorts the food is very good, like in any other international hotel. One thing that Nias is well known for is the abundance of cheap and fresh seafood.
Locals eat very simple, a lot of rice with a little fish and a few vegetables, except during important events when lots of pork is consumed. When travelling around the countryside don't expect to conveniently find a restaurant around lunch time. Small villages usually don't have any places to eat but most little shops sell pot noodles (Pop Mie) which they can prepare for you. Restaurants and guesthouses can prepared lunch packages, called di bungkus in Indonesian, which is great for when you're travelling.
Safe travel
Nias Island is one of the safest travel destinations in Indonesia. Crime is significantly lower here than in many other places in Southeast Asia. Statistically speaking going out on a Friday night in Sydney or London is much more dangerous than visiting Nias. Despite this travellers should keep their wits about them; attempts to overcharge or petty theft can happen here just like anywhere else where poor locals meet 'rich' foreigners. Consider that the fact that your sunglasses may equal a month's salary for many Indonesians. It's always a good idea to not leave cameras, laptops and phones lying around, and to be on the safe side put valuables in your bag and lock it when you are not in your room.
The different communities on Nias live in harmony and there are no political or religious extremism on the island. The majority of Nias people are very friendly and polite. In the unlikely event of a problem, avoid confrontation with local people. Yelling and flapping your arms about may work in some cultures but not on Nias. On the contrary it can make things worse.
Beaches along the east coast of Nias are very sheltered and offers safe swimming all year. The west coast is facing the wrath of the Indian Ocean and during the so-called swell season between April to October there can be huge waves and strong currents here. Don't go swimming alone on remote beaches! Check with locals which beaches are safe for swimming.
Indonesia sits on top of the Pacific 'ring of fire' and there is a lot of seismic activity in the region. In 2005 Nias experienced a powerful earthquake. Statistically there may not be another one like that for a very long time. Like the rest of Indonesia Nias experiences small earth tremors several times a year. Seismic activity is a natural part of life in Indonesia and it shouldn't deter anyone from visiting.
When smaller landslides occur or trees fall across the road locals usually clear it up quickly. Passing vehicles are asked to pay a small sum as a token of appreciation for the work being done. In some remote areas where bridges have broken or there have been large landslides unofficial 'toll' stations may emerge. Groups of youth stop traffic and demand payment to let vehicles pass. This is not common on the main east coast road, but sometimes happens in the South Nias along the west coast. Be calm and polite when dealing with 'road-tax' collectors. The fee may be Rp 5-10,000 for motorbikes and Rp 20,000 for cars.
Appropriate dress
Nias people are fairly open-minded and modern. Young people follow fashion and trends just like everywhere else. But despite this, most Nias people are deeply religious and hold conservative views regarding what is appropriate behavior and dress. When it comes to dress use common sense and look at what the locals are wearing. Tourists can wear shorts, but locals generally only wear shorts when they work in the fields. Wear swimwear on the beach only, not in public! Men should not walk around without a shirt in villages and towns and women should avoid exceedingly revealing clothes. In places like Sorake pretty much anything goes, but as soon as you leave the beach put some clothes on!
 Frequently asked questions
Phone coverage & Internet

Since a few years back the mobile network has been greatly improved and now most areas of Nias have mobile phone coverage, through the Indonesian Telkomsel network. SIM cards are easily available. Internet is usually available via this network, but speed and connectivity can vary on a daily basis. You may actually have better connection in remote areas due to fewer users.

power supply

Indonesian powerplugs are type C, F, G. 230 V 50 Hz. In other words European plugs (2 pin round plug) can be used here but if you come from Australia, Japan, USA, Malaysia, UK, Canada or Singapore you will need to bring an adapter. Daily blackouts are common on Nias, but the situation is improving. The frequency and length of blackout varies between different areas. You can expect at least an hour per day. Many hotels and guesthouses have a back-up generator which they switch on during  black-outs. On small islands all the power might come from generators which are turned on only in the evenings.

ATM's

In Gunungsitoli and Teluk Dalam there are several reliable ATM's and you can also find them in each Regency's central village. Outside of Gunungsitoli and Teluk Dalam the machines may be empty or out of order. There is also a lower drawing limit. Be aware that Bank BRI does not accept VISA cards. Any card with Cirrus and Maestro logo usually work. It's not a good idea to run out of cash in a remote area so make sure to bring enough money when going to places like Afulu, Asu or Telos. There is an ATM at Binaka airport, but don't arrive to Nias without cash. Medan Airport has many different ATMs outside the transit area where you can withdraw money.

CREDIT CARD's

Visitors to Nias use credit cards to withdraw money from ATM's. All payments on Nias are cash only, international credit cards are very rarely accepted. For travelling in Indonesia Master Card is currently the most usefull, as some Indonesian banks do not accept Visa Card.

BANKS

There are a number of Indonesian banks on the Island, particularly in the larger towns. Foreign tourist rarely have to use local banks. If you for some reason need money transferred you could use a local bank like BNI or BRI. There are a few Western Union money transfer agents in Gunungsitoli, one of them at the main post office.

HEALTH

Health advice for Nias is the same as for most other parts of Indonesia. Bring a mosquito net as a precaution against malaria, especially if you plan to travel to places with very basic accommodation. Also bring the usual medications for stomach problems and basic first aid just in case. The most common health issue is surfers staying out in the sun too long on their first day in Nias and suffering burns or heatstroke as a result.

HOSPITAL

Every sub-district and larger village has a health clinic or a first aid station, called Puskesmas. In Gunungsitoli there several hospitals and private medical centers. One of the better private medical center's are Clinic Tabita (Jalan Nilam 6) or Bethesda Hospital (Jalan Diponegoro 375). For anything serious fly back to Medan where there are several hospital of international standard such as Hospital Columbia Asia (Jalan Listrik 2A). Singapore with many world-class hospitals is only one hour flight from Medan.

Extra luggage

Indonesian airlines are used to people arriving with over sized luggage. Surfers, bikers and scuba divers bring their gear to Nias without problems. Here are some luggage advice from the airlines flying to Nias: Garuda: 20 kilo luggage + 23 kilo sport equipment free. Lion/Wings Air: 10 Kilo luggage (Medan to Nias). Rp. 22,000 per kilo overweight.

INDONESIAN VISA

Citizens of most developed countries are eligible to enter and remain in Indonesia without a visa for 30 days. Some countries get a 30 day visa on arrival. The visa costs USD 35. Some developing or 'unstable' countries need a visa before arriving to Indonesia. All visitors must hold a passport valid for 6 months. Visas to Indonesia are Visa on Arrival (30 days), Tourist and Social Visa (60 days). Visa regulations are often changing so please check before travel.

VISA EXTENSION

Fell in love with Nias and want to extend your stay? You're not the first one. The Visa On Arrival (30 days) can only be extended once, for one month, allowing a total visit of 60 days in Indonesia. Both Tourist and Social Visas are 60 day visas which can be extended month by month for 1-4 months, allowing a total of 6-months in the country. To extend this type of Visa you must have a local sponsor vouching for you.Visas for people wanting to stay on Nias should in theory be extended at immigration in Sibolga on the west coast of North Sumatra. There is a ferry from Nias to Sibolga. Double check this information as the visa rules often change.

traffic

The traffic in the two major town Gunungsitoli and Teluk Dalam is pretty intense! Few locals have any official driver training, and road rules are optional. If you drive yourself, drive very defensively! In the country side there is very little traffic and driving is fairly easy as the main roads are in good condition. Be very careful while driving through villages as chickens, dogs, kids and little old ladies often cross the road without warning. Use the horn to alert people when overtaking or approaching.

Prices on Nias

Prices of goods and services on Nias can be slightly higher than the rest of Indonesia. The main reason is that many things, even basic food items such as rice has to be brought from the mainland which adds to the cost. Another factor is the lack of competition. Nias is not like Bali or Yogyakarta where many businesses are competing with each other.

Bargaining

Typically locals do not bargain on small items and food. Guest house prices are usually fixed. You can try to bargain on more expensive items and services such as car and boat hire. Most people in Nias are very polite. You may bargain, but be respectful about it. Nias is not the place for aggressive, loud and protracted bargaining sessions.